Grubhub Food Delivery/Takeout
7.1
Food Ordering App – Get Your Favorite Restaurant Foods Delivered to Your Home
Are you a foodie? Do you like eating out at restaurants? If yes, then this food ordering app is a must-have for you. Grubhub: Local Food Delivery is a helpful app which allows you to order delicious food of your choice from a variety of different restaurants using your phone. It makes getting your favorite restaurant food delivered to your home a hassle-free process. With menus from a variety of different restaurants on offer, you can fulfill all your cravings with consummate ease. Thanks to the elegant design and layout and user-friendly interface, anyone can order food without encountering any issue. You would simply have to tap a few buttons on your phone to order your food and it will be sent to you in the shortest possible time.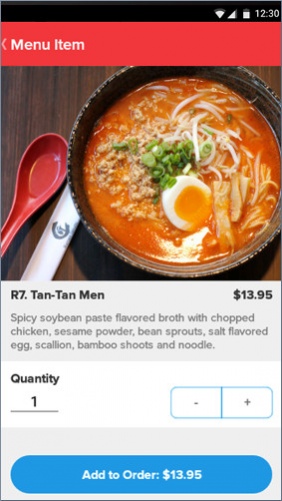 Grubhub: Local Food Delivery has a large selection of restaurants to offer you. However, before you get to place an order, you need to sign up first. There are various options available in this regard. You can either choose your Facebook or Gmail account to complete the sign-up process. There is also the option for creating a new Grubhub account too. Once you have successfully signed into this food ordering app, you can begin using it for placing your order. Do keep in mind that as of now, Grubhub is only providing services in a limited number of cities within the United States. If you aren't a resident of these cities, you won't be able to utilize this app for ordering food.
This food ordering app provides various ordering options. You have the option of preordering your meals well in advance and can even choose to pick up your order instead of having it delivered to your home. Placing an order requires you to simply look at the menu and click on the food items that you like. The items would be added to your order after which you can proceed to checkout and select the payment option to pay for the order. There are various payments options available which include credit card, Venmo, and even Grubhub gift cards. If you choose to have the food delivered, your order will be at your door in the shortest possible time.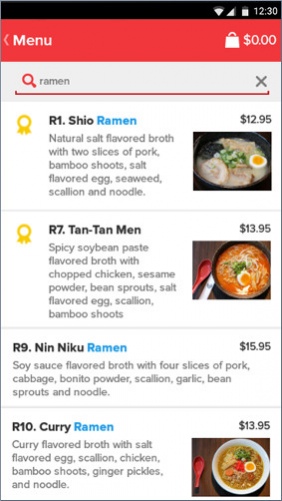 Grubhub: Local Food Delivery lets you decide which new restaurants in your area you should be giving a try. There are lots of reviews submitted by people who have eaten at these restaurants available which can help you in making your decision. Moreover, there are quality ratings on offer for reach restaurant as well. All this would ensure that you never end up ordering food from a substandard restaurant. You also have the option to track your order in real-time. Moreover, there is 24/7 customer support available that is always happy to help and guide you. You also have exclusive deals and discounts on offer from various restaurants that you can't avail from anywhere else.
Features:
User-friendly interface
Elegant design and layout
A large selection of restaurants
A simple and hassle-free ordering process
Different options available for ordering your food
Lots of user reviews and quality ratings available for each restaurant
Multiple payment options to choose from
Customer support available 24/7
Exclusive deals and discounts
Track your order in real-time
No hidden costs or fees
Conclusion:
Grubhub: Local Food Delivery is an app which will primarily appeal to people who love restaurant food and want it to be delivered at their doorstep. It offers them awesome deals on all of their favorite restaurants and lets them choose their order from an extensive menu, containing a variety of different dishes. It is a great food-ordering app to have on your phone provided you live in an area where the service is currently available.
---
Add a review
Tell us your experience with
Grubhub Food Delivery/Takeout
7.1
RELATED PROGRAMS
Our Recommendations
---
---
---
---